For hair that smells like a ~classy~ spa for only $0.86 per fl. oz, how could I say no??

---
A little over a year ago, I started trying out two pretty ~classy~ shampoos and conditioners from different brands, starting with the Function of Beauty Personalized Shampoo + Conditioner and ending with the Nature Queen Beauty Herbal Shampoo + Conditioner.  After trying them both out, I came to the conclusion that while the former was nice, it wasn't really worth the price tag for my already extremely manageable straight hair (it was much more worth it for my curly-haired pals), but I actually really liked the latter as it did a great job at controlling my oil, which is the only real thing I can complain about when it comes to my hair.  Since trying out the Nature Queen products, I've been using them ever since.
The Background
A few weeks ago, I was approached by a company called Shiny Leaf and given the opportunity to try out yet another shampoo and conditioner set.  I did some preliminary research and really liked their whole idea that everybody should have natural skin and hair care products that are both effective and affordable.  Their vision and mission, which can found on their About Us page, also really spoke to me, especially as someone who was just graduating college and coming into the real word of #adulting: why should I have to pay loads of money for natural products?
Vision: Our vision is a world where everyone can have the best high-quality, natural products at the most affordable prices. We envision a world where you can always give yourself the best care you need.

Mission: Our promise is to provide effective and high-quality natural products that fit your lifestyle and your budget. We want to give you the best care and help you achieve all your skin and hair goals.
Shiny Leaf actually has a pretty extensive range of shampoos, conditioners, and skincare, and sells their products both individually and in sets.  The specific set I was sent to review was the Argan Oil Shampoo + Conditioner set, which currently retails for $27.58.  The basic description is that "with every use of this power duo, your hair gets a blend of hair nourishing fatty acids and proteins that promote healthy hair growth" and the three main uses are for healthy hair growth, brilliant shine, and to fight hair damage.
In full transparency, while I was excited to try something new again for my hair since I've been using the same products for basically a year now, I was a bit skeptical at how much of a difference this would make.  I don't tend to specifically look for products that will promote shine, and although hair growth is nice, that's usually not a concern for me.  The fight hair damage claim has more recently become more of an interest for me as I started working, which means I'm blow drying my hair a lot more now (even though I HATE the blow dryer!!), so that was the line item that interested me.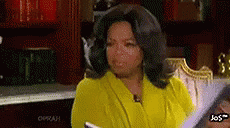 In general, as I've said many times, my main concern is controlling an oily scalp that also has the tendency to get dry and irritated really easily, thus causing it to produce more oil.  I managed to get that under control pretty nicely with the previous shampoo + conditioner I was using, so I was curious to see how well this would that for me.
Going into this review, I decided to base my conclusions on this oil control factor, as well as the following benefits listed directly on the website:
• Get satin smooth, shiny hair with regular use of this shampoo and conditioner set. Its nourishing ingredients give hair the care it deserves.
• Argan Oil is a common hair loss shampoo ingredient that gives your hair a healthy dose of hydration it needs to replenish lost moisture. Shiny Leaf has added Argan Oil in both shampoo and conditioner so you get beautiful hair all day.
• No more bad hair days. This hair care set helps manage frizz and dryness to make styling your tresses easier.
• The Argan Oil Shampoo and Conditioner Set is part of the many Shiny Leaf hair care products that promotes healthy hair growth so your tresses are always strong and long.
Still with me? Good! Let's get onto the review!
The Review
I received the products pretty quickly!  The bottles are nicely sized (16 fl. oz each) and you get free shipping on anything from the website if you live in the US – for a quick cost breakdown, if I take the total set cost of $27.58 and divide that by 32 fl. oz (the total amount of both the shampoo + conditioner), that's around $0.86/fl. oz, but more on that later… don't worry, there will be a table, of course ;)))
While the website doesn't explicitly mention anything in terms of parabens/sulfates and all that jazz, you can actually also buy these products on Amazon for the same price if you wanted, and I managed to see that Amazon clarified that these products don't contain them:
In terms of the packaging, the bottles have a pretty standard cap that you can press to open and press back down to close, which I actually tend to prefer more for shampoos and conditioners.  While I like the convenience of pumps, they're not usually very travel-friendly, even if they have a twist-to-lock function.
For the formula itself, the shampoo is pearlized, while the conditioner is a white cream.  Pretty standard consistency here!
I received these products on 8/24, so I've been using them for about two and a half weeks now.  Similar to my last review, I wanted to break down my thoughts after various timeframes:
After One Use → The very first thing I noticed was the scent – the website mentioned "a refreshing spa-quality clean," and it certainly smelled like I was getting that.  I felt like I was getting my hair washed at a super luxe hair salon and even after my hair was dry (both immediately and a few days later), the scent still lingered.  I actually got a few compliments about how nice my hair smelled (is that weird?).  In terms of how my hair felt, it felt a bit softer, but it was really too early to say anything definitive there.
After One Week → I tend to only wash my hair about three times a week, so I was curious to see if this shampoo + conditioner would allow me to do that.  Luckily, it did, so I'm happy to report that this also does a good job at keeping my oil at bay!  I have a feeling its due to the fact that the shampoo is moisturizing (I only condition the bottom half of my hair) – in the skincare world, drying out your face means that it'll product more oil, so I'm assuming that translates to the haircare world as well, aka since my scalp is moisturized, it doesn't produce excess oils.  My hair definitely was noticeably softer, and I was still really loving the scent.
After Two Weeks → While I don't normally have problems with frizz when the weather cooperates, we've been having some really nasty weather lately, and I'm surprised that my hair has stayed so smooth, so I'm going to credit it to these products.  I honestly can't tell if my hair seems any shinier or if it's growing faster, but it still feels really soft and my hair fallout has been pretty minimal!
To get more into it, here are my overall pros and cons:
Pros:
Free shipping (not really product-related, but who doesn't love free shipping??)
No parabens/sulfates
Oil Control → Since I was able to continue my hair washing routine, I could tell that my scalp wasn't producing too much excess oil, which means that this must do a good job of keeping it happy.
Scent → I love the fact that my hair smells really nice for an extended period of time!
Made in the USA → Always nice to have American-made products!
Softer Hair → Pretty self-explanatory!
Price → $0.86/fl. oz is pretty reasonable, especially considering that you're also getting free shipping!
Cons:
Scent → Although I really liked the scent, if you're sensitive to strong scents, this may not be for you as it does tend to linger!
Can be 'too' smoothing → I tend to struggle more in the volume department and noticed that if I'm lazy about washing this out, my hair tends to look a tad more flat.  I think that's the tradeoff you get with products that promise to give you shiny & smooth hair, but as long as I made sure to rinse thoroughly, I was ok!
Final Verdict
While I was a bit skeptical at first, I actually really ended up liking these products, and my family ended up really liking them too as they all decided to hop on the band wagon when they opened a bottle and found out how good the product smelled.  I think the Argan oil formula is really appropriate for this time of year when it's starting to transition to fall and get much colder in the winter and I'm interested to see how my hair holds up – since this is my first year back after being in Italy for two years where the winters were really mild, it might be a bit jarring for me (and my hair!) to actually face the snow again, so I'm hoping the moisturizing properties of these products will help me out a bit.
I think if you struggle with frizz and dry hair, this would be a good option for you.  If you're like me and have straight hair, but struggle with oil control, this does a good job at making sure your scalp isn't overly dry – just make sure you rinse thoroughly to avoid being overly moisturized! (yes, there is evil at both ends of the spectrum)
I know I promised a table in here, and I didn't forget it!!
As you can see above, Shiny Leaf definitely isn't as expensive as the Function of Beauty and Nature Queen Beauty products, which is a big bonus in my books.  It is still more expensive than the popular OGX brand, which I would consider the closest drugstore alternative, but none of the OGX products have ever done much for me in terms of oil control.  I would consider it well worth it to pay the additional $0.25 or $0.31 per fl. oz considering the time I save not having to wash my hair every day and the annoyance of having an irritated scalp in general.
I would definitely repurchase this, especially with the temperature taking a dip as we get into the colder months and I'm really happy with how my hair looks and feels.  In general, free shipping to me is a big incentive to repurchase anything, so I'm glad that's the case here!
If you're looking to try this out and end up spending more than $30, you can actually use the code TNT10 (or click here) to get $10 off your order.  If you didn't make it to that $30 mark, it looks like they're also doing a 15% off your first order deal too!  If anybody ends up trying it out, please let me know what you think, and if you've tried it before, I'd also love to hear about your experience!
---
LET'S BE FRIENDS! | Instagram | Twitter | Facebook | LinkedIn | Bloglovin
---
*Disclaimer: As mentioned, I was sent this set of shampoo + conditioner by Shiny Leaf to review.  I was not paid for this review and as always, all thoughts & opinions are my own (unless stated otherwise)!